Administrators
Andrew K. Bailey, Principal
Mr. Bailey joins Eastside Early College High School from Spring ISD, where he served as an Assistant Principal, District RtI Coordinator, and Associate Principal at both the Middle and High School Level. Prior to those assignments, he taught at the secondary level in both Houston ISD in Houston, Texas and Glynn County School System in Brunswick, GA. 
Mr. Bailey earned a Bachelor's Degree in Business Administration from Tuskegee University, Master's Degree in Middle Grades Education from Columbus State University, and Master's Degree in Administration and Supervision from the University of Houston. Mr. Bailey is currently pursuing his Doctorate in Educational Leadership from Texas A&M University. 
Mr. Bailey is excited for the opportunity to serve the Eastside Students, Staff, and Community. He will be joined in Austin by his wife, Keisha, and their 3 children.
E-mail: andrew.bailey@austinisd.org
Jessica A. Lopez, Assistant Principal
Ms. Lopez holds a Bachelor of Arts in History and Psychology from the University of Texas at Austin. She completed her Masters of Education in Educational Leadership at Texas State University. 
This year is Ms. Lopez's 9th year in education. She taught 6 years as a social studies teacher at Travis High School in Austin ISD. She has been an assistant principal at Eastside for the last 3 years. 
Ms. Lopez has assisted with the facilitation and implementation of Social and Emotional Learning on campus including the No Place for Hate initiative and designation held for the past 3 years. She is the administrator over our AVID program and supports implementation of AVID strategies in classrooms across the campus. She has worked with our AVID site team to acquire our AVID certification for the past 3 years. Ms. Lopez collaborated with students, families, and teachers in the Class of 2020 to obtain the highest graduation rate at Eastside Early College High School. 
Ms. Lopez believes in the power of connection, collaboration, and contribution for our students, families, and the Eastside community. She is passionate about encouraging others to reach their highest potential and is dedicated to ensuring she supports them in doing so. She is proud to be a part of the Eastside community and looks forward to the continued successes our campus will have.
E-mail: jessica.a.lopez@austinisd.org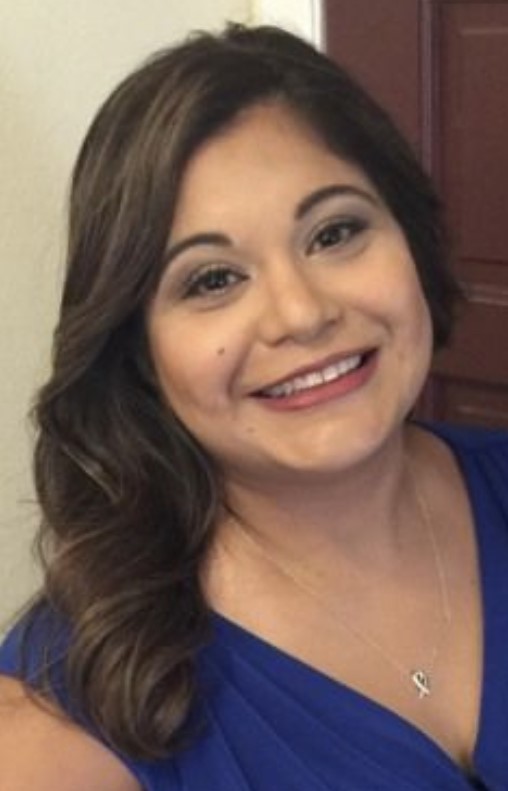 Edna A. Cortinas, Assistant Principal 
Ms. Cortinas holds a Bachelor of Arts in Communication Arts from the University of the Incarnate Word with a focus in Broadcast Journalism. She completed her Master of Science in Secondary Education and Principal's Certification Program at Texas A&M University - Corpus Christi. 
Ms. Cortinas' professional career began as a TV news reporter, excecutive producer, and anchor.  She worked for the CBS, NBC, and Telemundo news affiliates in Corpus Christi, Texas.  Following a number of years working in the media, Ms. Cortinas decided to make the transition into education. This year is Ms. Cortinas' 16th year in education. She began her educational career as a teacher and coach at Incarnate Word Academy in Corpus Christi, Texas.  After a number of years in private school education, she went in public education at West Oso High School also in Corpus Christi.  After being at West Oso for almost a decade, Ms. Cortinas moved to Austin and taught English at Travis High School, where she also served as the department's Chair/Instructional Specialist. 
Ms. Cortinas is excited to be a part of the Panther family and believes in establishing relationships with students, collaboration, and establishing a foundation of structures to ensure every student and teacher reaches success.  She looks forward to working with our students, faculty, and Eastside community to build a strong partnership where everyone involved can acheive their highest potential. 
E-mail: edna.cortinas@austinisd.org
Counselors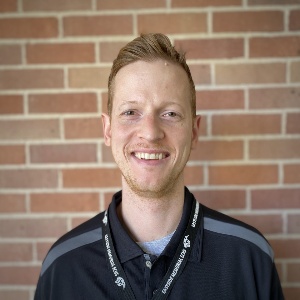 Benjamin Decherd, Counselor
My name is Benjamin Decherd and I am one of the counselors here at Eastside. I started out as a Special Education teacher at Brooke Elementary, which is also in East Austin and used to feed into Martin and Eastside. 
I became a counselor in 2019 and came to Eastside in August of 2020. There is a great sense of community in East Austin and it is an honor to serve our students on the road to maturation and graduation. It is especially nice being in our beautiful new building overlooking downtown Austin. Fun fact: I am a graduate of Johnston High School which later became Eastside, so my roots run deep. I love tennis and watching comedy shows. 
I look forward to working with students and parents to make high school a successful experience. Please feel free to call or email me. My door is always open. 
E-mail: benjamin.decherd@austinisd.org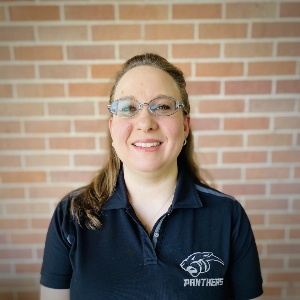 Elizabeth Chang-Yen, Lead Counselor
Mrs. Chang-Yen is a third generation educator and has been an educator since 2005. She earned her Bachelor's degree in Secondary Math Education at the University of Louisiana at Lafayette. She taught high school math for almost 10 years. During the last 3 years of teaching she earned her Master's degree in High School Counseling and Mental Health at the University of Louisiana at Lafayette. While teaching high school math, she also tutored visually impaired students in college Mathematics. She also worked with an after school program called Upward Bound, which helps students who will be a first generation college student complete high school, prepare for college and pursue a college diploma.
Mrs. Chang-Yen has been a part of the Eastside Panther family since 2016.  She hopes to encourage her students to pursue their dreams and help them prepare for life after high school. 
Jeff Healey, Counselor